OnSiteForm Site Inspection Software For Examinations and Inspections Such As LOLER
LOLER Inspection Software System

OnSiteForm is a Mobile Web LOLER examination system application that manages and efficiently records lifting gear inspection, LOLER Testing and many other types of examinations as well.
We have developed a LOLER inspection software system, that does what it needs to do, with minimal effort, using the latest technology. This leads to us having an efficient data collection and reporting process that makes it easier to carry out inspections, thus saving a significant amount of time and effort.
Companies often have their own reporting process and unique versions of examination certificates, so the standard Inspection certificate templates can be used, or we can develop your own template version for you. You can use this system to manage your LOLER Testing inspections, or perhaps have a bespoke solution for your server using this software as a base product. Please feel free to contact us for more details.
Using The LOLER Inspection System
Your sites, assets, users and visibility rules are set up using the OnSiteForm website.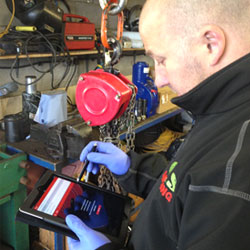 LOLER testing or other types of examinations are conducted using the OnSiteForm App on your remote device or directly onto the Internet using a browser. This information is uploaded onto the OnSiteForm LOLER examination software database so that further analysis can be carried out, and is immediately available for all parties to review the current inspection status of equipment.
Certificates of the assets with their latest LOLER Testing and PUWER Assessment details or their LOLER testing inspection history can be printed at any time by authorised users. Additional information can also be uploaded to be held against the asset alongside the inspection history. Current asset and inspection details can also be exported onto an Excel spreadsheet or reported onto a PDF report.
You can rely on the OnSiteForm inspection system to save you a lot of time and improve the efficiency of your Lifting Equipment Software or LOLER Examination System needs.

Superb LOLER Examination Software

Please have a look at our inspections system demo site (login with the username of 'demo' and password of 'demo'). Please note that data in this demo site is refreshed at 3am Greenwich Mean Time.
If you'd like us to set up a trial for you to help you evaluate the system further, please don't hesitate to ask.
Site inspection in three easy steps*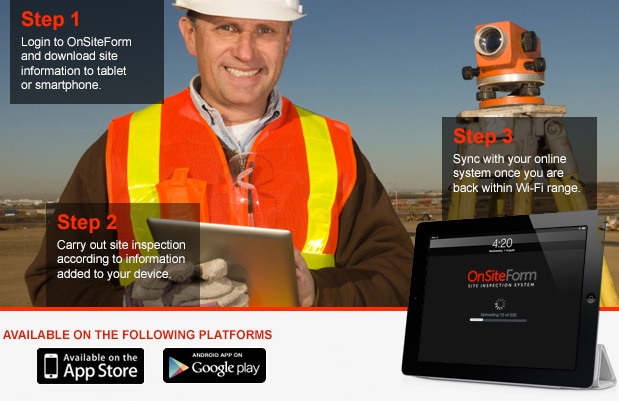 *Screen shots for display purposes only.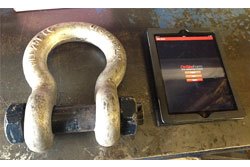 Please check out this page to see our lifting equipment inspection software.
USEFUL LINKS
HSE Lifting Equipment At Work Guide
Lifting Equipment Engineers Association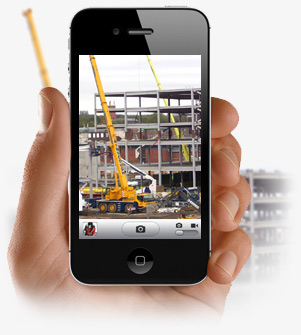 TECHNICAL SPECIFICATION
The app allows you to carry out inspections without an internet connection (apart from logging in and syncing).
Each user is given their own unique login identity.
Each site requiring examinations is registered on the examination system. A site may have various locations with multiple levels of sub-locations.
Examinations can be carried out using a device with the OnSiteForm LOLER examination software installed, or via the OnSiteForm web site using a browser.
The OnSiteForm LOLER examination software App runs on the iPhone, iPad, Android phones and tablets, Amazon tablets (such as Kindle Fire), BlackBerry PlayBook and shortly Blackberry 10 Phones.
Once logged in, the App can be used without an internet connection being available, then sync when the internet connection becomes available again.
The OnSiteForm site can be accessed by inspectors, customers, support-desk and management users to record and monitor plant examinations according to the visibility rules granted to that user.
Different types of examination, test and inspection certificates, reports and excel downloads can be produced.
Due and overdue examination alerts can be set to be emailed automatically according to an alert schedule.
A diary to manage the examination schedule is available.
Alerts are sent to the customer when an inspection is due and to the examiner when the inspection is scheduled.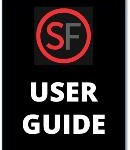 USER GUIDE
Click on the image to the right to open the User Guide.
---
---
Health and safety in construction – 'Turning concern into action'