Mobile Inspection Software
What Is Mobile Inspection Software?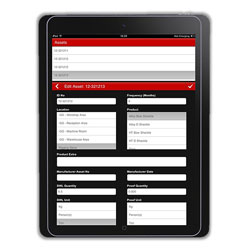 At the heart of effective health and safety regimes, identification and management of risk together with accident prevention is the key management issue. That is why process, equipment and personnel inspections are mission critical in minimising danger in the workplace.
However, the complexity, volume and diversity of these inspections can mean that they are often inefficient as well as time consuming.
The advent of mobile inspection software has revolutionised the way health and safety management implement and control their inspection programme. Mobile devices like smart phones and tablet PCs can now run mobile inspection software which streamlines the manual process for mobile equipment maintenance.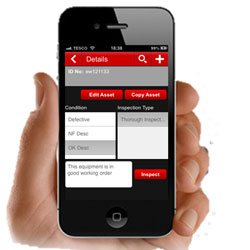 This software enables users to record inspections and communicate remedial messages to other stakeholders so they can act on hazards immediately.
Mobile equipment maintenance software is a powerful means of improving and simplifying an organization's inspection process. Instant accessibility to your organisation's inspection records via typing, touch commands, video, voice or photo. In addition, reports can be emailed to relevant managers for action or alerts for overdue or impending inspections.
Typical applications include fire alarm, fire extinguisher, fire sprinkler and fire damage inspections plus health and safety, home, building, field and commercial building inspections.
Mobile Equipment Maintenance Software
OnSiteForm is LOLER mobile inspection software application which manages the efficient recording of LOLER testing, lifting gear inspections as well as other types of examination as well.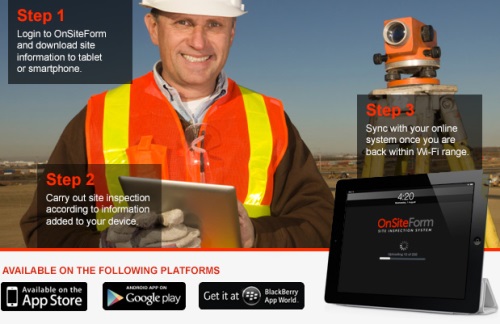 OnSiteForm has been developed as a dedicated LOLER inspection system, which does what is required with minimal effort using contemporary software technology. This results in an app that provides very efficient collection of data collection with reporting functions that make it easier to conduct inspections saving a great deal of time and effort.
The mobile equipment maintenance software is highly adaptable and can incorporate inspection and recording processes based on an organisation's existing conventions or we can produce a bespoke template for specific requirements all within the requirements of the LOLER regs.
Mobile Equipment Software
OnSiteForm users access their data through our online portal using desktop, laptop or tablet PC or smartphone internet access where every aspect of your operating locations, users, mobile equipment assets and inspection routines are recorded.
Your data is uploaded into the OnSiteForm mobile equipment software inspection database enabling further analyses to conducted as required. Furthermore, your data is available in real time for access by authorised users to review the current inspection state of your mobile equipment assets.
Certificates which provide details of LOLER inspection and testing history can be printed off the system as required by users at any time of day or night. Other complementary data can also be uploaded along site individual assets in the register in addition to historical inspection records. Data can be provided immediately from the system in PDF report form or exported into other applications like MS Excel.