Construction Site Inspection Software
Building operations, site and equipment safety on construction sites require continual monitoring and control.
Preventing unauthorised site access

Vehicles, plant and other equipment

PPE

Site operational conditions
Welfare facility provision

Working at height

Mobile and scaffold work platforms

Fall prevention
Respiratory risk management

Asbestos risk management

Electrical systems safety

Stability of structures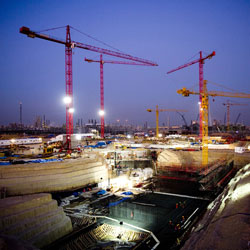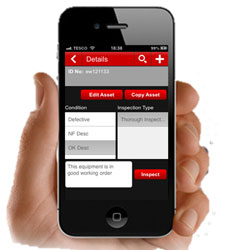 Not surprisingly, the need for compliance with CDM and health and safety regs have driven the use of regular site inspection regimes in order to mitigate the hazards on site resulting from equipment, site operations and site set up. The thorough inspection processes that have evolved as result mean that practical and useful analysis of safety issues and their remedies if required is now commonplace on all sites in the UK.
Building site safety inspections identify hazardous issues and provide opportunities to fix problems before equipment breakdowns, injuries and accidents occur. Construction safety inspections provide the essential management control to ensure that all protective measures have the desired effect on site. Such inspections are conducted by third party service providers, contractors or regulatory bodies like the HSE. That's why Onsiteform lifting equipment inspection software is a great solution for this purpose.
Construction Site Inspection Software Keeps You On Top Of Safety & Productivity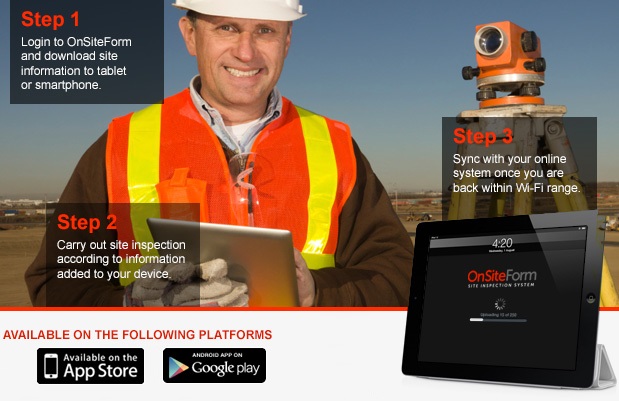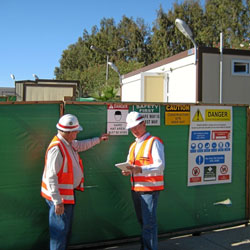 The problem nowadays is that contractors are faced with demanding practical challenges of complying with various legal regulations because of the complexity and scale of their equipment assets. The process of auditing and maintaining large equipment asset registers with varying inspection intervals for different types of equipment is quite a challenge.
But that's where OnSiteForm construction site safety software comes into its own because:
OnSiteForm construction site inspection software frees up managers to devote more time to other important activities
OnSiteForm is an asset management application that is facilitated over the internet

it is a cost effective "paperless" system which improves inspection productivity

its audit function provides clear picture of overall equipment serviceability on site

it provides accurate and speedy access to inspection records

it offers a thorough "audit trail" capability

it has a fully searchable, easy to use, database

it does not require any special software, database set-up, training or maintenance
Please check out this page to see our lifting equipment inspection software.
Construction Equipment Inspections

The following text has been sourced from the Health and Safety Excutive publications. You can find the original content by following this link.
PUWER – Provision and Use of Work Equipment Regulations
In a similar way to LOLER, PUWER place duties on people and companies who own, operate or have control over work equipment. PUWER also places responsibilities on businesses and organisations whose employees use work equipment, whether owned by them or not. PUWER requires that equipment provided for use at work is:
suitable for the intended use
safe for use, maintained in a safe condition and inspected to ensure it is correctly installed and does not subsequently deteriorate
used only by people who have received adequate information, instruction and training
accompanied by suitable health and safety measures, such as protective devices and controls. These will normally include emergency stop devices, adequate means of isolation from sources of energy, clearly visible markings and warning devices
used in accordance with specific requirements, for mobile work equipment and power presses
The Purpose Of Inspections
The purpose of an inspection is to identify whether work equipment can be operated, adjusted and maintained safely with any deterioration detected and remedied before it results in a health and safety risk.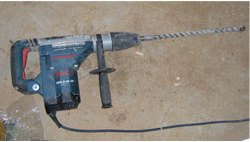 However, inspection is necessary for any equipment where significant risks to health and safety may arise from incorrect installation, reinstallation, deterioration or any other circumstances. OnsiteForm construction site inspection software improves productivity.
What Site Management Must Do
You should inspect work equipment if your risk assessment identifies any significant risk (for example, of major injury) to operators and others from the equipment's installation or use. The result of the inspection should be recorded using construction inspection report software and this record should be kept at least until the next inspection of that equipment.
Records do not have to be made in writing but, if kept in another form (eg on a computer), these should be held securely and made available upon request by any enforcing authority. Secure real time records are a key feature of OnSiteForm construction site safety software.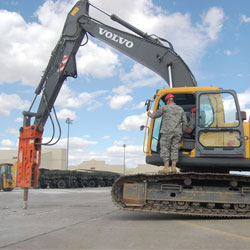 Construction site safety software is also used for equipment inspections!
What Site Management Should Know
PUWER specifies the circumstances where inspection is required to ensure healthy and safe conditions are maintained:
where the safety of work equipment depends on the installation conditions, it should be inspected after installation and before first use, and after reassembly at any new site / location
at suitable intervals, where work equipment is exposed to conditions causing deterioration liable to result in dangerous situations
each time exceptional circumstances (eg major modifications, known or suspected serious damage, substantial change in the nature of use) are liable to have jeopardised the safety of the work equipment
What Should The Inspection Cover?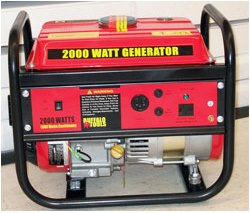 This will depend on type of work equipment, its use and the conditions to which it is exposed. This should be determined through risk assessment and take full account of any manufacturer's recommendations and incorporated in one of the leading construction safety inspection apps. The advice of others, such as trade associations and consultants, as well as other sources like published advice on health and safety, may also be helpful. OnSiteForm construction site safety software is the perfect tool for inspection work.
An inspection should concentrate on those safety-related parts which are necessary for the safe operation of work equipment and, in some cases, this may require testing or dismantling. However, not all safety-critical features on a particular item of work equipment may require inspection at the same intervals. The use of construction site safety software would be beneficial here.
When Should Equipment That Needs Inspection Be Re-inspected?
Work equipment which is exposed to conditions causing deterioration that could result in a dangerous situation should be inspected at suitable intervals, and after every event liable to jeopardise its safety. The frequency of inspection may vary, depending on environmental conditions an frequency of inspection should be determined through risk assessment, taking account of the manufacturer's recommendations. Ideally, a reputable construction safety inspection software system should be deployed for this purpose.
Construction site inspection software is a great tool for PUWER examinations!
Who Should Carry Out The Inspection of Equipment?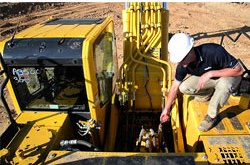 Equipment can be inspected by anyone who has sufficient knowledge and experience of it to enable them to know:
what to look at
what to look for
what to do if they find a problem
The necessary level of competence will vary for inspections, according to the type of equipment and how / where it is used.
The nature of these inspections does not have to be determined by the same person who undertakes them, provided the person determining them is competent. This can often be done in-house by experienced staff using construction inspection report software for ipad taking account of:
the manufacturer's recommendations
industry advice
their own experience of the equipment, its use, the particular factors of the workplace and the people using the work equipment
The content above is Health and Safety Executive copyright © 2016
Why not try OnSiteForm Construction Site Inspection Software or Construction Site Safety Software?
Safer Sites Inspectors Video